A timeline and history of Fitbit.
Pioneering how we track health metrics since 2007.
Monitoring habits with a tracker like a Fitbit device  can be really helpful. It allows people to stay on top of all things fitness, from the number of steps taken to the time it takes to run a mile to how many leg lifts accomplished in a workout. It also has advanced stats related to breathing, heart rate and oxygenation.  But Fitbit has gone through some major changes since its inception, becoming a household name for fitness trackers and watch accessories. Founded in 2007 by James Park and Eric Friedman, Fitbit devices were the first in the market to completely change how we look at personal fitness tracking, and they continue to make major developments.
Worn like a smartwatch, right on a person's wrist, the modern Fitbit makes it easy to track fitness goals. Whether it's trying to count daily steps or are just learning more about sleep cycles, health stats are key to helping people stay healthy everyday.  While today's Fitbits might look different than when they first debuted, the incremental updates have proven to be a recipe for success. Here's a look at the evolution and some key developments in the Fitbit story.
Fitbit Classic (2007): The original fitness tracker and clip on.
The original Fitbit was introduced in 2007. It was a small wearable device that could be clipped onto clothing or worn as a wristband. The Fitbit Classic tracked the user's steps, how far they'd traveled, and how many calories they'd burned. It connected wirelessly to a computer or smartphone for data syncing (before there was an actual FitBit app to connect with). Because it had a built-in motion sensor, this inaugural tracker played a major role in helping people see step counts as a way to measure activity throughout the day.
Fitbit Tracker (2008): Taking it further with goal tracking and a Fitbit website.
The Fitbit Tracker was a similarly wireless device that tracked steps taken, distance traveled, and calories burned against goals the user set. Users could sync their data with the Fitbit website to monitor their fitness progress and see how they were measuring up to their expectations.
Fitbit Ultra (2011): Fitbit goes one step higher—to the actual stairs.
The Fitbit Ultra improved upon the original clip-on design with added altimeter functionality to track stairs climbed. Whew! It also featured a digital clock and sleep tracking capabilities, making it a more comprehensive health device.
Fitbit One (2012): Smaller, sleeker and bluetooth ready.
The Fitbit One was an upgraded version of the Fitbit Ultra. It retained all the features of the Ultra but came with a smaller and sleeker form factor, which made wearing it while working out more pleasant. The Fitbit One also included Bluetooth connectivity for wireless syncing with mobile devices.
Fitbit Zip (2012): All zipped up and ready to go (with early emoji faces). 
The Fitbit Zip was about the size of a United States quarter and also  clipped on while tracking steps taken, distance traveled and calories burned. Moreover, it was able to sync its data wirelessly to supported mobile devices and "reacted" to whether users were meeting their goals. If the user had long periods of inactivity, the device's face would show a frown. If the user moved a lot they'd see a smiley face. How nice.
Fitbit Flex (2013): Say hello to all day tracking.
In 2013, Fitbit introduced the Fitbit Flex. This device could track movement 24 hours a day, measuring steps, distance, calories burned, and active minutes. It was a minimalist and water-resistant device that used LED lights to display progress towards daily goals.
Fitbit Force (2013): The Force gets fierce with even more tracking abilities.
The Fitbit Force was similar to the Flex but added an OLED display to show information in more vivid detail. In addition to tracking statistics in real-time, including steps taken, distance traveled, calories burned, stairs climbed, and daily minutes active, it also paired with smartphones to display the time and caller ID. At night, the Force tracked sleep and could wake a user silently with a vibrating alarm.
Fitbit Charge (2014): The Charge 1 charged on, even while users slept.
After the discontinuation of the Fitbit Force, Fitbit released the Fitbit Charge in 2014. The Charge addressed some of the comfort and wearability issues of its predecessor. It also added more features, such as automatic sleep tracking, to help users understand their bodies better.
Fitbit Surge (2014/15): Introducing the Fitbit watch: a first full fledged smartwatch.
The Fitbit Surge marked Fitbit's entry into the smartwatch category. It was a GPS-enabled fitness watch that featured heart rate monitoring, built-in GPS tracking, smartphone notifications, and music control. The Surge was targeted at fitness enthusiasts and athletes who wanted to pair more advanced fitness metrics with the convenience of a smartwatch. It could also send alerts for texts and incoming calls from a connected smartphone.
Fitbit Blaze (2016): Next-level tracking with some smartphone capabilities built in.
The Fitbit Blaze was another step towards a full-fledged smartwatch. It combined fitness tracking features with a colorful touchscreen, customizable clock faces, and the ability to receive notifications from a connected smartphone. Wearers could also use it to auto-track their exercise, monitor their heart-rates and access a connected GPS for location tracking. When paired with a smartphone, it was able to display notifications, including incoming calls, texts and calendar appointments.
Fitbit Flex 2 (2016): Water, water everywhere—but not inside the watch.
This waterproof version of the Flex, the Fitbit Flex 2, was ideal for tracking  swimming. The LED lights functioned similarly to the original Flex, with the number of illuminated dots indicating progress toward a user's set goal. It featured "reminder to move" alerts when wearers were idle too long and vibrated when the user received a call or text.
Fitbit Alta (2016): Fashion-forward design meets all day fitness tracking.
The Fitbit Alta, also launched in 2016, targeted a more fashion-conscious audience. The wristband offered a tappable OLED screen, a clock and smartphone notifications. Its slim design, interchangeable bands, and all-day activity tracking capabilities, including steps, distance, and calories burned, made it a favorite of fitness-oriented fashionistas.
Fitbit Charge 2 (2016): Pumping up the personalization on the Charge model.
A successor to the original Fitbit Charge, this model offered an upgraded version of the previous Fitbit Charge HR. It included a larger OLED display, connected GPS (via a smartphone), guided breathing sessions, and interchangeable bands, allowing users to personalize their fitness tracker's appearance. It also featured a new multi-sport mode allowing users to start workouts from their Fitbit. 
Fitbit Alta HR (2017): Sleep stages become trackable with the Alta.
Like the previous Fitbits, the Fitbit Alta was able to  track steps, distance traveled (without GPS), calories burned, and sleep. It showed notifications and incoming calls from connected smartphones. New additions included optical heart rate sensors built into the underside, so it recorded the wearer's heart rate throughout the day. It also included a new Sleep Stages feature, which claims to show the stages of sleep, rather than just time asleep as in previous versions.
Fitbit Ionic (2017):  Fitbit's first full blown smartwatch arrives.
The Fitbit Ionic was Fitbit's first fully-fledged smartwatch. This device came with a built-in GPS to tap into global satellites and provide better accuracy when recording exercises. The antenna was integrated directly into the watch case for a stronger connection. It also had a heart rate monitor, NFC for contactless payments and the ability to download apps and watch faces. The Ionic also featured SmartTrack to auto-recognize user activity and record it in the Fitbit app. Its color touchscreen brought new vibrancy to the Fitbit family and the ability to download and store music allowed it to entertain users while exercising. 
Fitbit Flyer (2017):  Listen up while working out.
Fitbit Flyer were Fitbits first wireless headphones. They were specifically designed for workouts, packing premium sound into a comfortable, sweatproof and secure design which also included noise isolation. Featuring interchangeable ear tips, wings and fins in different sizes, the water-resistant design used hydrophobic nano coating to keep Flyer rain, splash and sweatproof. They boasted up to 6 hours of playtime on a full charge and a 15-minute quick charge.
Fitbit Versa (2018): A next gen smartwatch made for even more tracking.
Designed to be a more affordable and stylish alternative to the Fitbit Ionic, the Fitbit Versa smartwatch offered similar features, including fitness and sleep tracking, smart notifications and support for third-party apps. It retained most of the Ionic's features and interface, but supported additional functionality including the ability to help women track their menstrual cycles.
Fitbit Charge 3 (2018): Taking the Charge up a notch with elevated features.
Building on the success of its predecessors, the Fitbit Charge 3, released in 2018, featured an improved touchscreen display, swim tracking, and added smartphone quick replies for Android users. Then, in November of 2018, a special edition of the Fitbit Charge 3 was released featuring "Fitbit Pay" as a special feature, allowing users to pay for things with a tap of the wrist.
Fitbit Ace (2018/2019/2020): For kids to track all the fun.
For those who were looking to get the kids in on the fitness fun, the Fitbit Ace, was launched in 2018. It introduced a version of the Alta for children aged 8 and above. In 2019, the Fitbit Ace 2 for kids aged 6 and above was released and in 2021, the Fitbit Ace 3, a slightly smaller version of the Ace 2, was released. The idea was that once kids outgrew the design, they could use their Ace 2 or Ace 3 with any Inspire, HR or 2 bands and accessories.
The Fitbit Inspire and Inspire HR (2019): A  budget friendly option for tracking.
The Fitbit Inspire Series, introduced in 2019, included the Fitbit Inspire and Inspire HR. These devices were designed to replace the Fitbit Alta and Alta HR, providing essential fitness tracking features in a more budget-friendly product. In fact, at release time, it was the least expensive product in the whole Fitbit lineup. It was also able to morph into a clip-on tracker, so it could be worn on the wrist or attached to a piece of clothing, if needed.
Fitbit Versa 2 (2019): The Versa, with even more updates like music storage.
Music can be the secret to unlocking a great workout. That's why the Fitbit Versa 2, an updated version of the Versa smartwatch, featured music storage for select streaming subscribers. It also had an AMOLED display, improved battery life and built-in Amazon Alexa support. 
Fitbit Aria Air (2019):  Finally time to connect the scale to the Fitbit watch.
Being on top of your weight can help with forming healthy  habits. To help people understand their bodies better, Fitbit introduced the Aria Air. This smart scale displayed and tracked weight, syncing the data with the Fitbit application.
Fitbit Versa 3 (2020):  Integration with Google changes the Fitbit game.
2020 was a big year for Fitbit, as the company was acquired by Google. The first smartwatch model after the acquisition was the Fitbit Versa 3. This model added GPS function and integration with Google Assistant. More improvements to the previous model include Active Zone Minutes, a display with a higher resolution, and fast charging. Android users could also use the Versa 3 to answer calls. These features, and the addition of a speaker, required a slight increase in the device's thickness. 
Fitbit Charge 4 (2020): Say hello to a Fitbit watch with built in GPS.
The Fitbit Charge 4 brought built-in GPS to the Charge lineup, eliminating the need for a connected smartphone to track outdoor activities accurately. It offered additional features such as in-built Spotify controls allowing users to adjust their audio at will;  Active Zone Minutes, which measured how hard an activity is working to help get someone in shape; and Fitbit Pay Support, which offered support when making secure payments by just  tapping the tracker—no phone or wallet necessary.
Fitbit Sense (2020): A wearable with the sense to consider stress management.
2020 also saw the release of The Fitbit Sense. This premium smartwatch contained advanced health and wellness features, helping wearers manage both their health and track physical indications of stress with the use of EDA sensors, plus heart rate, heart rate variability and skin temperature tracking features. It also offered an ECG app to help detect irregular heart rhythms.
Fitbit Inspire 2 (2020): Inspiring further with access to the Premium Fitbit app.
When Fitbit launched their new Fitbit Premium app, they wanted devices that could show it off. The Fitbit Inspire 2, an upgrade to the original Inspire, offered a free one-year subscription to the app. It also offered longer battery life and Active Zone Minutes for tracking exactly how hard you were working with each activity clocked.
Fitbit Sense (2020): Tracking the heart function, taking health more seriously.
Capping off a busy 2020 was the Fitbit Sense. This watch was the brand's most advanced product to date. It received FDA-approval for its electrocardiogram function and was also able to measure the wearer's blood oxygen levels. 
Fitbit Luxe (2021): The fitness tracker watch gets a style refresh.
The Fitbit Luxe had a simple aim: to combine fitness tracking with fashion. The slim and stylish design was suitable for everyday wear while still giving wearers Fitbit's, strong fitness tracking. In addition to the standard fitness tracking metrics, wearers could access sleep tracking and stress management tools.
Fitbit Charge 5 (2021): Fitbit's most advanced fitness & health tracker yet.
The Fitbit Charge 5  helped redefine how wearers kept track of their health & well-being while managing the pulse of their fitness. With an  ECG app for the  heart & an EDA sensor for stress it could  track heart health, helping wearers ensure their bodies were up for the workouts they were attempting. 
Fitbit Inspire 3 (2022): Taking the Luxe to the next level. 
Fitbit Inspire 3 looked similar to the Luxe tracker. It offered a more premium version of the Inspire. In addition to all the previous model's features, it had an Oxygen sensor, stress tracking, and an always-on display mode.
Fitbit Versa 4 (2022):  A thinner Fitbit watch plus more integrations with Google.
Another smartwatch released in 2022 was the Fitbit Versa 4. This model featured an upgraded multi-path optical heart rate tracker, automatic exercise tracking and games & challenges. That way, wearers had pre-set goals to strive for, without having to set their own. The addition of Google Wallet & Maps functionality were welcome, along with a slight decrease in the thickness from the Versa 3's.
Fitbit Sense 2 (2022):  Fitbit's most advanced health and fitness smartwatch.
The Sense 2 was a more affordable Fitbit option compared to other smartwatches on the market. It  featured an electrical sensor to measure skin conductance for body response tracking and automatic exercise tracking. 
Monitor your health with the Fitbit watch model that works for your lifestyle.
No matter which Fitbit you choose, you can be sure that crushing your fitness goals will be simpler than ever before with this advanced health-tracking technology.  Each device also comes with a Fitbit charger and can integrate with your smartphone to give you a more in-depth look at your health stats. If you're still unsure which Fitbit is right for you, you can visit our Fitbit comparison guide to learn more.
You might also be interested in:
Related Pages
Verizon +play
Add, manage, and cancel all your subscriptions in one place. Plus get discounts.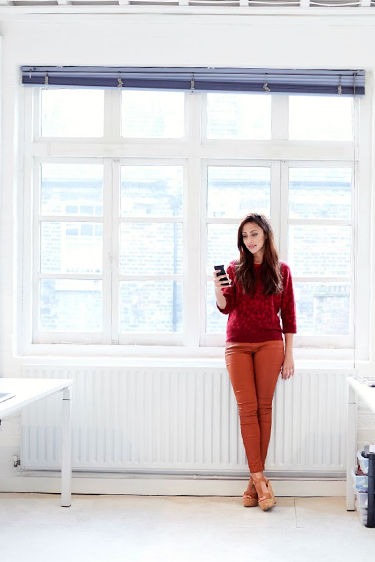 Verizon Deals
Check out the latest deals from Verizon on smartphones, accessories and more.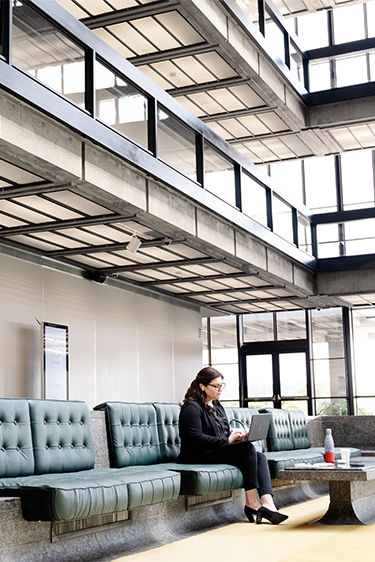 Customize your Verizon Unlimited Plan
Only pay for what you need. Check out our latest unlimited phone and data plans.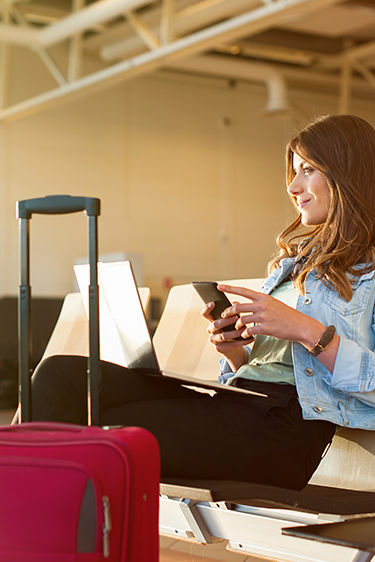 Reviewed by the Verizon Editorial Team. This content is provided for information purposes only. All information included herein is subject to change without notice. Verizon is not responsible for any direct or indirect damages, arising from or related to use or reliance of the above content.