Business hotspot devices
Connect to customers, collaborate with colleagues and access the data you need—while avoiding unsecure Wi-Fi.
Shop all mobile hotspots

Featured mobile hotspot devices: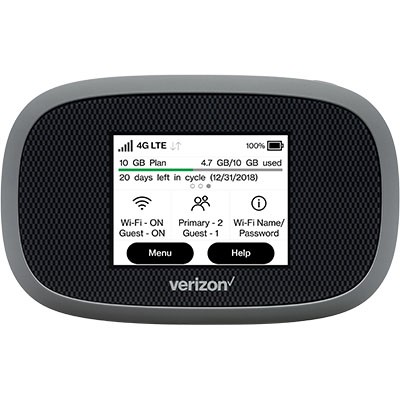 Verizon Jetpack MiFi 8800L
The MiFi® 8800L can connect up to 15 Wi-Fi-enabled devices to the internet. Enjoy a fast connection, advanced security, 2.4-inch color touch screen and up to 24 hours of battery life.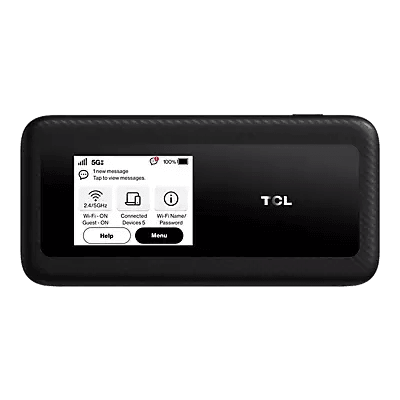 TCL LINKZONE 5G UW
The TCL LINKZONE 5G UW delivers high-speed 5G internet powered by the Qualcomm X62 5G chipset. Connect up to 32 devices1 and build a Wi-Fi network for hassle-free online work, stream media, and upload documents..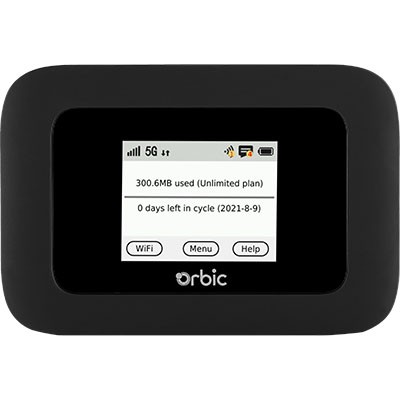 Orbic Speed 5G UW
Introducing the Orbic Speed 5G UW. The Speed 5G UW is a premium, lightweight, portable hotspot device that connects up to 30 Wi-Fi enabled devices at 5G speeds for up to 12 hours of continuous use.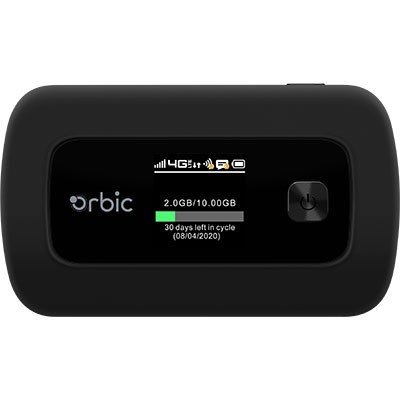 Verizon Orbic Speed Mobile Hotspot
Verizon exclusive Orbic Speed offers a secure, reliable Wi-Fi connection, whether you are working from home or traveling. Outfitted with the most up-to-date technology, you can easily connect up to 10 Wi-Fi enabled devices such as laptops, tablets and more.
1 Based on rankings from the RootMetrics® US National RootScore® Report: 2H 2013-1H 2021. Tested with best commercially available smartphones on 3 national mobile networks across all available network types. Your experiences may vary. The RootMetrics award is not an endorsement of Verizon. 
Want to talk to an expert?