Securing a digital future
A rapidly evolving cyber threat landscape is putting pressure on enterprises to adapt their existing security infrastructure. And even when a large business has multiple locations and subsidiaries, it needs the operational visibility and flexibility to rapidly identify and tackle cybersecurity threats in the moment.
Fujifilm wanted to meet this challenge while extending uniform cybersecurity protection across each of its four business units and laying the groundwork for secure remote working. The solution was Verizon Security Operations Centres (SOC).


We've tended to focus our surveillance on Japan, so executing the same surveillance for overseas offices was an issue – particularly as we partner with businesses and networks worldwide."
Kazuyoshi Mochizuki,
ICT Strategy Division Manager and the infrastructure security group's security team leader at FUJIFILM Systems

Members of FUJIFILM project, from left: Kaori Tajima; Masaru Takahashi; Kentaro Watanabe; Kazuyoshi Mochizuki; Ryosuke Kurio.
Get to know the Fujifilm Group
New threats test established practices
Fujifilm faced a range of security-related challenges.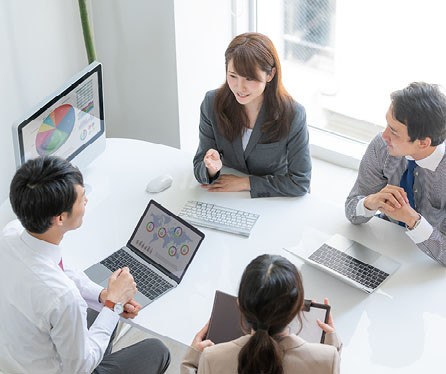 Decentralised protection
Fujifilm had no uniform, group-wide protective cybersecurity measures, which meant it was unable to track and respond to security incidents rapidly. It needed the flexibility to detect complex attacks and identify malicious breaches disguised as regular communications.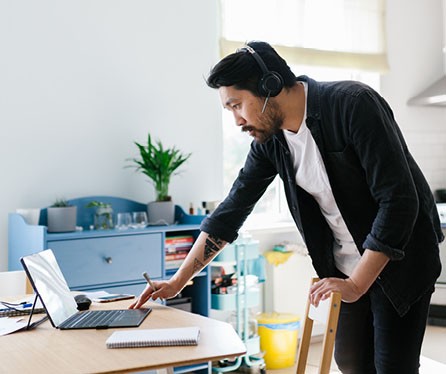 Adapting to remote working
With the rise of remote working, the group needed to adapt security measures to protect external cloud environments as well as on-premise devices. This meant shifting from its conventional infrastructure-centric monitoring to monitoring of systems within each business unit.
Our first priority was to be able to respond to emergencies 24/7 worldwide, and our second was to be able to statistically identify and analyse suspicious behaviour with security information and event management (SIEM), to promptly detect and respond to sophisticated cyberattacks."
Kentaro Watanabe,
General Manager and Head of the Infrastructure Security Group, ICT Strategy Division, the Fujifilm Group
Intelligence and expertise
The Verizon Advanced Security Operations Centres and six forensics labs around the globe provide a wealth of threat information and security analysis to strengthen Fujifilm's cybersecurity monitoring and intelligence worldwide.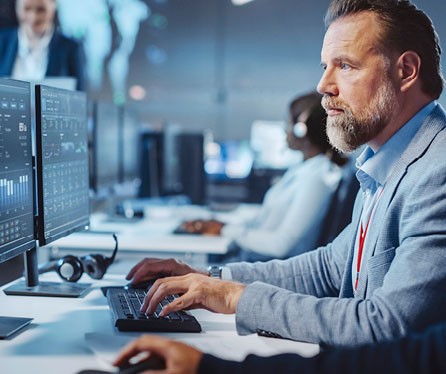 Fujifilm asked Verizon to demonstrate its capabilities by applying its SOC to a mock security event based on an attack it had experienced.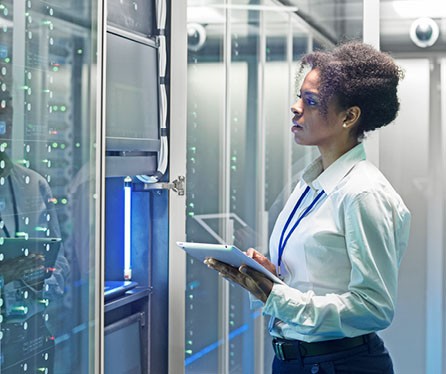 With the Verizon SOC and a SIEM platform, Fujifilm can collect logs saved on subsidiaries' systems so that it can do a better job of responding and collaborating between regions.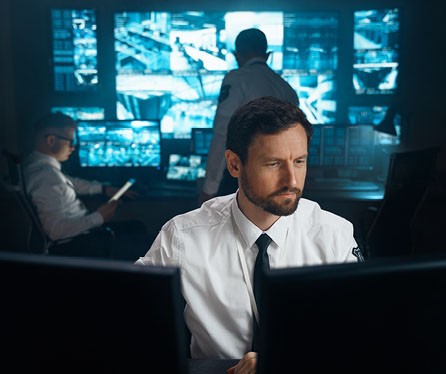 The group can now identify suspicious behaviour and attacker traits in advance. Thanks to Verizon's work, they can monitor events, receive warnings of emerging threats, and use customisable services and improvements.
We would previously only notice a problem after an incident had occurred, but as we can now monitor security logs with the SOC and a SIEM platform, we can identify suspicious behavior in advance."
Ryosuke Kurio,
Division Manager and infrastructure security team member, FUJIFILM Holdings ICT Strategy Division





Verizon Advanced Security Operations Centre (SOC)

Discover our dedicated, proactive threat response solution.
Precision security on a global scale
Verizon Security Operations Centre 24/7 global surveillance strengthens the Fujifilm Group's cybersecurity monitoring and intelligence, enabling it to detect incidents across a number of overseas locations from a centralised location. Its previous surveillance method—which relied on pattern-matching security software—could not.
The company now has the power to promptly put an end to incidents that could become threats if left alone.

And this has accelerated the Fujifilm Group's plan to create a Fujifilm SOC, which the company is working to establish, for the era of zero trust security.