Autonomous machinery and

operations
Back
The challenge

Creating safer, more productive work environments
Hazardous conditions can expose many crew members to injury—whether it's due to heavy equipment, the risk of fire or other threats.
Organizations are looking for ways to reduce risk to employees, maintain productivity and keep operations running safely 24/7 with greater precision and accuracy.
Autonomous machinery can address this need, but hazardous mining environments would require elevated precision.
5G opportunities

Utilizing 5G-enabled

autonomous machines
Because 5G supports greater bandwidth, it can handle large amounts of data from multiple sources, expanding machine functionality.
As autonomous machines navigate real-world dynamic environments, they need to rapidly process information.
5G's low latency can help, bringing precision adjustments closer to real time and opening up a whole range of safety and efficiency capabilities.
5G can be deployed throughout a surface mining operation, so machinery could be used practically anywhere on the site.
How it works
A modern mining scenario shows 5G opportunities.

These autonomously running excavators could minimize safety risks and human error, allowing the machine to extract more minerals at a more efficient pace.

But operating in dynamic and potentially hazardous environments autonomously requires near real-time sense-and-response capabilities. 5G could help.





A modern mining scenario shows 5G opportunities.

5G and multi-access edge computing (MEC) could provide the low-latency computing needed for machines to identify changing obstacles and respond without human controls.

With the speed of 5G and the processing power of MEC, excavators could also scan the worksite on their own and determine appropriate digging zones and depth.





A modern mining scenario shows 5G opportunities.

And crews can use these autonomous machines to monitor operations and changes in environmental conditions or hazards from a safe distance.

5G-powered autonomous machines could help increase safety and extend mining operations to 24/7 while reducing downtime.




5G built right
Our 5G Ultra Wideband network is built right to power transformative possibilities for business. 5G Ultra Wideband's low latency and massive bandwidth support the large amounts of data and near real-time precision adjustments required for autonomous machines and operations.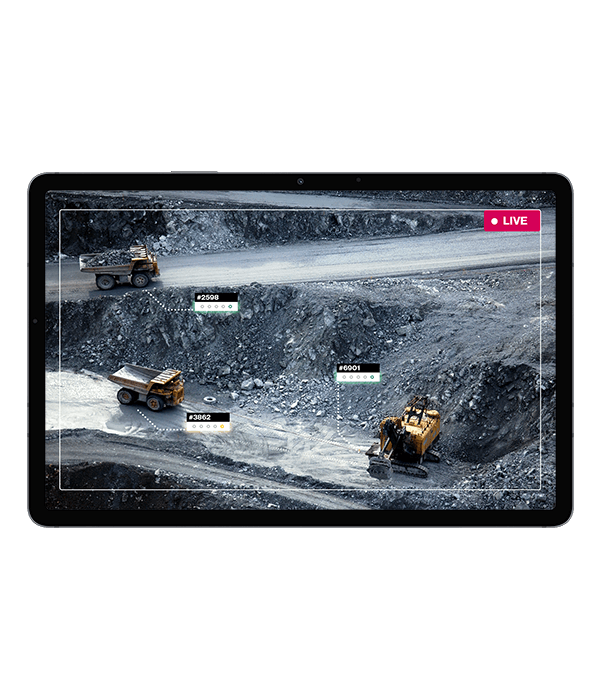 This is 5G built right, from the network businesses rely on.


5G Nationwide available in 2,700+ cities on most VZ 5G devices. 5G Ultra Wideband (UWB) available only in parts of select cities.
Verizon 5G access requires a 5G-capable device.  5G UWB access requires a 5G-capable device with select voice/data and 5G UWB plans.

Future use case not currently available.
Let's get started.
Choose your country to view contact details.