"The COVID-19 pandemic has proven the resilience of SD-WAN extending to the remote worker, leveraging VPN connectivity and SD WAN gateways."
—Aamir Hussain, SVP Chief Product Officer, Verizon Business Group
As you develop a digital network that enables complex applications and collaboration services while helping you defend against sophisticated cyberthreats, a partner with expertise in innovative network architectures can make the process smoother and easier to navigate. From networking to cybersecurity, we help companies prepare for growth by delivering solutions that address changing global markets and customer demands.
IDC recognizes Verizon as a leader in its IDC MarketScape: Worldwide Managed SD-WAN 2020 Vendor Assessment. Select the report and see the details for yourself.

Work with a trusted network partner for your journey.

Your bandwidth is in high demand. Cloud computing and mobility services threaten to slow your network while executives and customers expect even greater speeds. You need a way to create secure and efficient network connections by routing demanding apps over a private network and less critical data over public networks—all while simplifying the process. See why IDC recognized us as a leader in its IDC MarketScape: Worldwide Managed SD-WAN 2020 Vendor Assessment and how our experience can help you avoid potential pitfalls.

Read the excerpt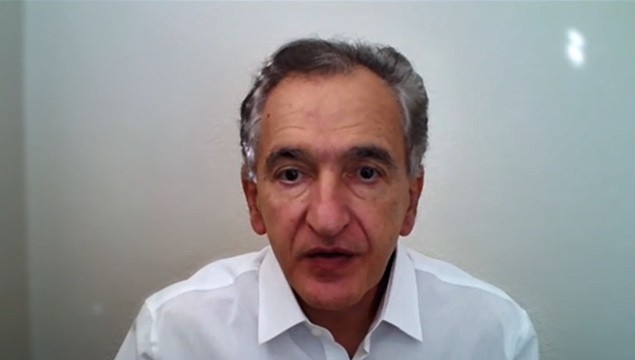 IDC VP Ghassan Abdo breaks down key findings in the assessment.

Become a digital leader and drive improved business outcomes. Gain insight into the key findings from the recent IDC MarketScape: Worldwide Managed SD-WAN 2020 Vendor Assessment in this video from IDC VP Ghassan Abdo.

Watch video
IDC MarketScape: Worldwide Managed SD-WAN 2020 Vendor Assessment. Ghassan Abdo. Published August 2020. IDC #US45837420
The IDC MarketScape vendor analysis model is designed to provide an overview of the competitive fitness of Information and Communications Technology (ICT) suppliers for a given market. The research methodology utilizes rigorous scoring based on both qualitative and quantitative criteria, resulting in a single graphical illustration of each vendor's position. The Capabilities score measures vendor product, go-to-market and business execution in the short-term. The Strategy score measures alignment of vendor strategies with customer requirements in a 3- to 5-year time frame. The size of the circles represent Vendor market share. Vendor year-over-year growth rate relative to the given market is indicated by a plus, neutral or minus next to the vendor name.  
These IDC research documents were published as part of an IDC continuous intelligence service, providing written research, analyst interactions, telebriefings and conferences. Visit www.idc.com to learn more about IDC subscription and consulting services. Copyright 2020 IDC. Reproduction is forbidden unless authorized. All rights reserved. 
Services and/or features are not available in all countries/locations and may be procured from in-country providers in select countries. We continue to expand our service availability around the world. Please consult your Verizon representative for service availability. Contact us.
For more information regarding Managed SD-WAN and other related products, visit enterprise.verizon.com/products/network/managed-network-services/managed-sd-wan/.