The Infrastructure Investment and Jobs Act (IIJA)
The IIJA, or Infrastructure Bill, is a once-in-a-generation federal funding opportunity designed to help modernize America's physical and digital infrastructure.
IIJA Quick facts
The Infrastructure Bill, also known as the Bipartisan Infrastructure Bill, was signed into law in 2021. It authorizes substantial funding for governmental entities, nonprofits, and tribal nations to strengthen the nation's infrastructure. IIJA funding will be allocated extensively at the state and local levels, offering public sector organizations unprecedented modernization opportunities.
 

Available funds

The law authorizes $1.2 trillion for transportation and infrastructure spending— $550 billion of that figure must be spent before 2026.
 

Types of eligible projects

While "infrastructure" does refer to physical infrastructure like roads and bridges, IIJA funding is available to a wide variety of projects in areas like utilities, broadband connectivity, public safety, cybersecurity environmental remediation, resiliency and more.
 

Also known as…

While the Infrastructure Investment and Jobs Act is the official name, this funding opportunity is also referred to as the Bipartisan Infrastructure Law (BIL), the Bipartisan Infrastructure Bill (BIB), INVEST in America Act, the Jobs Act and the Infrastructure Act.
Bridging the digital divide
As dependence on technology rapidly increases, it's clear that connectivity has become a vital form of infrastructure. With $65 billion in available funds, the IIJA provides the largest investment for broadband deployment in history.
The Broadband Equity, Access, and Deployment Program (BEAD) is the centerpiece of the IIJA broadband initiative.
Broadband allocations will primarily be disbursed by select federal organizations as well as individual states.
Lowering overall internet service costs and increasing internet access can help lead to greater digital equity.
The funding supports initiatives that include deployment, digital inclusion efforts, rural utilities, middle-mile projects, computer training and more.
IIJA funding opportunities
There are many types and scopes of infrastructure projects that are eligible for IIJA funding. Below, we have provided examples across several funding themes, but this is not meant to represent an exhaustive list of opportunities. You can see even more funding programs by visiting the Government Finance Office Association.
Cybersecurity funding by state (including DC)
<$12M

DC $10M
RI $10.9M
DE $11M
HI $11M
ND $11M
SD $11M
WY $11M
AK $11M
$12M-$15M

VT $12M
MT $12M
NV $12M
NH $12.4M
NE $12.7M
ME $13M
CT $13M
ID $13M
NM $13M
UT $13M
KS $14M
WV $14M
NJ $15M
IA $15M
OR $15M
$15M-$20M

MA $15.7M
MD $15.9M
CO $16M
AR $16M
MS $16M
OK $16M
LA $16M
AZ $17M
MN $17M
KY $18M
WA $18M
WI $18M
SC $18.3M
MO $19M
AL $19M
IN $20M

$20M-$25M

VA $21M
TN $21M
IL $22M
GA $24M
OH $25M

>$25M

PA $26M
NC $27M
FL $29M
NY $34M
CA $40M
TX $42M

Broadband funding by state
<$3B

NH $2B
VT $2B
ME $2B
DE $2B
RI $2B
WY $2B
HI $2B
ND $2B
SD $2B
$3B-$5B

ID $3B
NE $3B
NM $3B
KS $3B
MT $3B
UT $3B
NV $4B
WV $4B
MS $4B
AK $4B
AR $4B

$5B-$8B

IA $5B
OR $5B
OK $5B
CT $6B
SC $6B
CO $6B
KY $6B
MN $6B
AL $6B
LA $7B
WI $7B
AZ $7B
MD $7B
TN $7B

$8B-$15B

WA $8B
IN $8B
MO $9B
MA $9B
VA $10B
NC $10B
MI $10B
GA $12B
OH $12B
NJ $13B
>$15B

PA $17B
IL $17B
FL $19B
NY $26B
TX $35B
CA $44B




Your time is valuable.

You can spend hours searching the web for content like you're reading now, or you can sign up to receive relevant content from us that is meant to help keep you informed.
Additional resources
Infrastructure and Investment Jobs Act (IIJA) for Broadband
Get a quick overview of the four main funding opportunities the IIJA offers to broadband service providers.
Essential Transportation Infrastructure Improvements
Read about the decisions state and local governments are making to improve and modernize transportation infrastructure using IIJA funding allocations.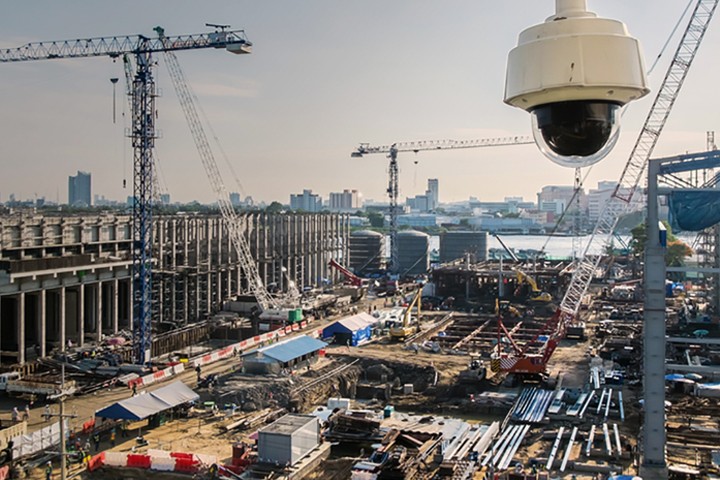 Invest in the Internet of Things with IIJA.
A wide array of smart solutions qualify for funding under the infrastructure bill. Download some examples of some of the intelligent technologies that have received funding.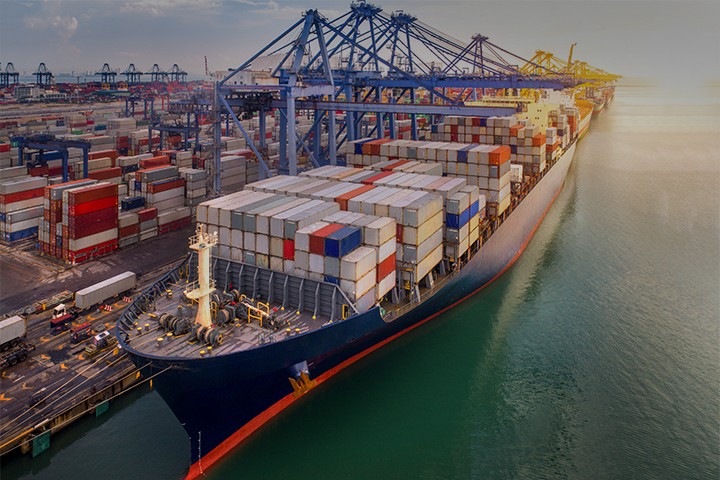 Smarter infrastructure with IIJA
The infrastructure bill relies on a variety of programs for funding – grants, competitive programs and merit-based applications for example. Download this brief for some of the major funding sources for smart technologies.
Cybersecurity and IIJA
Cybersecurity has become critical infrastructure for state and local governments. Play the video or download the fact sheet to see an overview of IIJA support for data protection.
Talk to an expert.
We're ready to answer all your questions.
Call 1-844-825-8389


Or we'll call you.