Technology is key to the
education evolution.
The rise of distance and hybrid learning require innovative approaches for students and teachers. Whether in the classroom or learning remotely, students depend on technology to help them keep pace and excel. And educators depend on technology to offer all their students a consistent and effective learning experience.

Our reliable, secure network, as well as our innovative collaboration and communication offerings, provide the digital tools you need to help students engage, connect, learn and succeed. Discover our solutions to fit your educational needs including strong internet networks, collaboration software for communication, and security tools to protect sensitive information.
Get connected.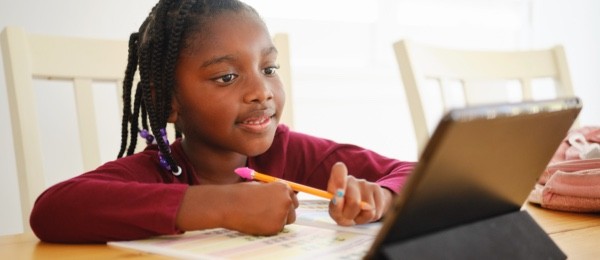 Help overcome learning barriers with strong connections.
No two students are alike in learning styles, engagement levels, personal challenges or the locations where they attend class. To be successful when catering to these various needs, educators need to create a hybrid environment that provides a consistent experience for everyone. And that starts with a strong connectivity foundation.
We have the reliable connectivity options you need to help give your students the ability to succeed from virtually anywhere they are learning. Whether you're serving traditional classroom students, those getting their education remotely or a mix of both, you can support them with the connected technology they need.

LTE Business Internet
Get business-grade wireless internet connectivity, virtually any time, almost anywhere in the U.S.
Private IP
Access scalable connectivity, backed by secure network technologies.
SD WAN
Get all your network deployments working toward a common goal and help your entire network run more intelligently.
Dedicated Internet Services
Share information quickly and easily with reliable, flexible connectivity.
See our connectivity solutions in action.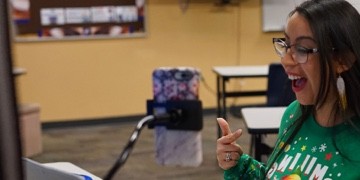 How Verizon enabled remote learning for Chief Leschi Schools
See how a partnership with Verizon helped one school support its remote learning capabilities and transform the way teachers, students and parents connect and collaborate.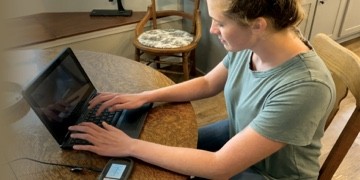 Fort Wayne delivers remote learning in record time
Learn how one school district teamed up with Verizon to deliver connectivity solutions to thousands of students just in time for a new—and most unusual—school year.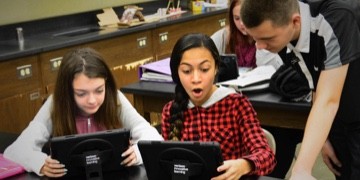 Verizon Innovative Learning Schools
Learn how we're helping to foster digital inclusion through this transformative education program.
Enable Collaboration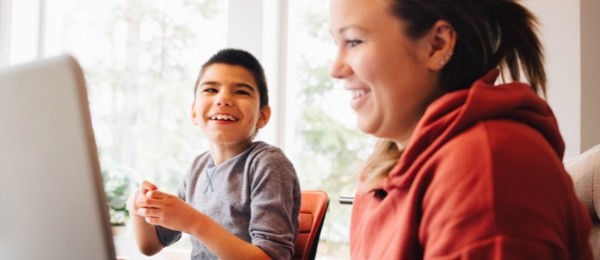 Working together fosters better learning experiences.
Creating connected classrooms and smart campuses is only the first step. To get the most out of your reliable connectivity, you still need to build a hybrid model that includes all the tools students and educators need to stay engaged, connected and productive.
With virtual classroom technologies, video conferencing tools, unified communication platforms and more, we have a wide array of offerings to help keep you communicating and collaborating.
BlueJeans by Verizon
Keep students engaged with HD-quality video, chat features, whiteboard capabilities, closed captioning and transcription, and tools to capture discussion points and create highlights.
One Talk
One Talk delivers mobile unified communications, so you can engage with students, teachers, parents and the academic community in new ways while helping to simplify your IT.
Cisco Webex
Cisco Webex® from Verizon provides a virtual classroom and collaboration experience that helps flexible application and enterprise-grade security integration.
Audio and video conferencing
Gain the flexibility needed to hold classroom and team meetings anytime, virtually anywhere, using web, voice and video conferencing.
Further explore collaboration in education.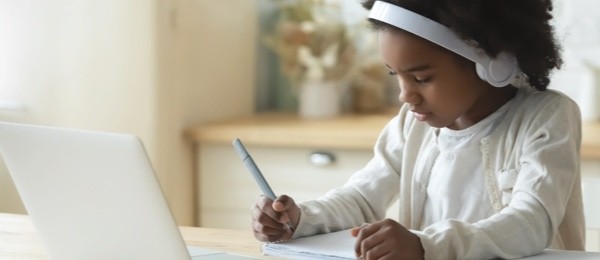 Distance learning continues to evolve and expand.
Learn why distance learning is moving beyond casual collaboration tools to accommodate mental health support, physical and speech therapy, and emergency preparedness.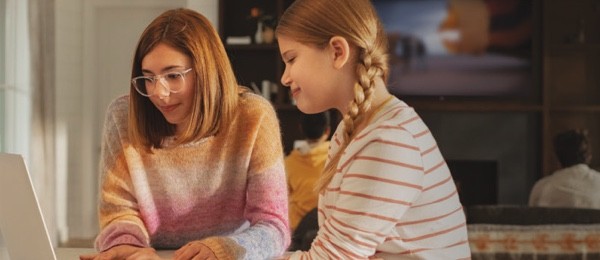 Enhance the virtual classroom experience.
Learn how BlueJeans by Verizon helps teams, students and educators collaborate in a convenient virtual workspace.
Security: Connected learning requires careful protection.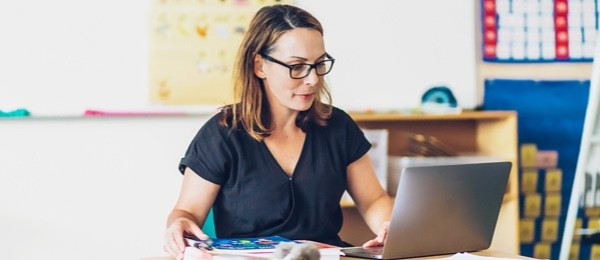 Help safeguard your digital learning environment from escalating threats.
The increase in cyber threats at educational institutions is confirmation that hackers believe they can capitalize on student, faculty, school and university data. The more people and devices you connect as part of your digital learning environment, the more potential security vulnerabilities you create.
Help protect against threats to your data by relying on our decades of security expertise and wide range of security solutions. As the threats facing education continue to evolve, we can help you better understand where to focus your security efforts.
Wireless Private Network
Give your people and their devices seamless, secure access to company sites and data anywhere our wireless network is available, and while roaming internationally.
DDoS Shield
Help mitigate the effects of unexpected and unpredictable distributed denial-of-service (DDoS) attacks.
Mobile Device Management
Help mitigate mobile risk across schools by streamlining how you manage mobility and protect data using a single management portal.
Rapid Response Retainer
Enable access to the expertise, tools and knowledge to help prepare for and respond to cyberattacks.
Further explore security in education.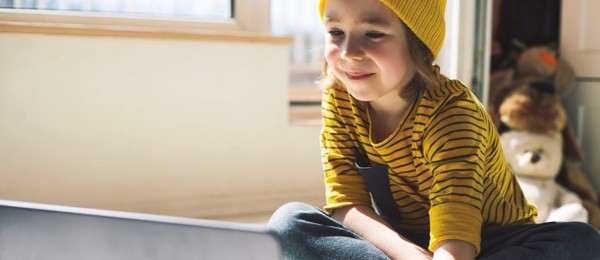 Zero-trust security approach to higher educationKeep your distance learning environment secure.
Explore just a few of the many ways that Verizon can help make distance learning more secure.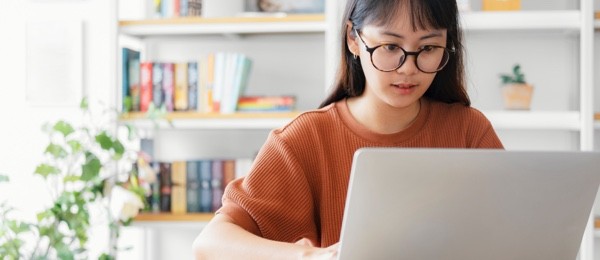 Transform your mobile internet security with cloud-based protection.
Learn how Verizon Secure Cloud Gateway can help you seamlessly extend internet access policies to help meet government regulatory compliances, such as the Children's Internet Protection Act (CIPA).
Explore more.
Take a deeper dive into the education topics that interest you most with these additional resources.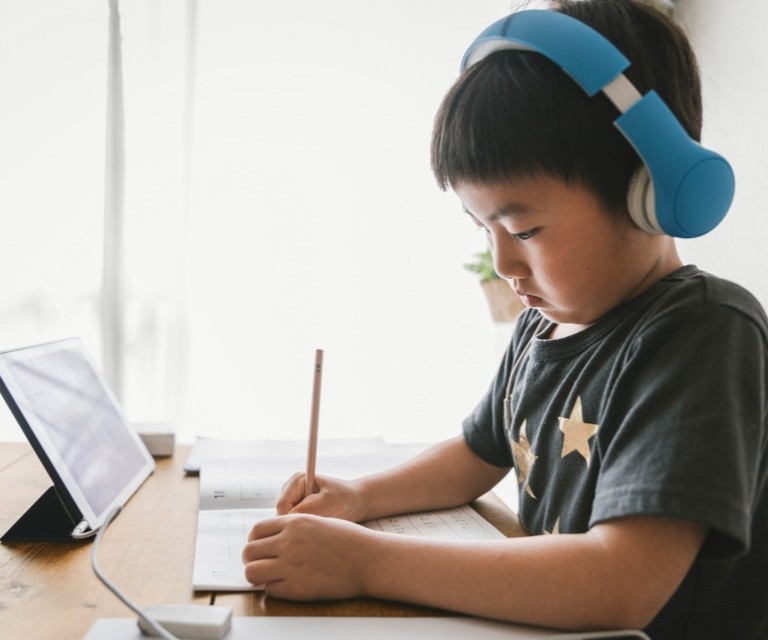 Get tools to help close the digital divide.
Technology is opening new learning opportunities in and out of the classroom, helping schools and libraries better connect with students and library patrons.

That's why the federal government has provided funding to invest in critical technology through the Emergency Connectivity Fund (ECF).
Eligible schools and libraries that applied for funding between April 28 - May 13, 2022 may be eligible to receive reimbursements on devices and connectivity service.
If you have been approved for funding and you requested SPI billing, click here for the SPI Billing letter or contact your Verizon Government Account Representative.
News
Verizon and LA Unified provide internet access to Nevada families in need.
December 16, 2021
Verizon and Los Angeles Unified School District expand their existing partnership to enable eligible families and individuals in Nevada to access discounted mobile broadband plans, voice service plans and equipment.

Verizon and LA Unified partner to provide connectivity to California families
October 7, 2021
To help narrow the digital divide in California and address the need for reliable internet access, Verizon and the Los Angeles Unified School District have expanded their existing partnership to provide eligible families with access to mobile broadband plans, voice service plans and equipment.
Georgia Dept of Education and Verizon launch program to narrow digital divide.
August 2, 2021
Verizon's new digital access initiative makes connectivity for mobile hotspots, smartphones, laptops and other selected equipment available to eligible recipients through state agencies, political subdivisions and not-for-profit organizations.