Don't just meet up. Show up.


Key 14-day trial features:

Host an unlimited number of test events to explore  every feature 
Test events include 30 minutes of live streaming for 15  attendees and 10 presenters 
Experience the Moderator Dashboard, Presenter View  and Audience Mode 
Integrate with leading apps for marketing automation  and event promotion 
Analyze Command Center for registration details and  event insights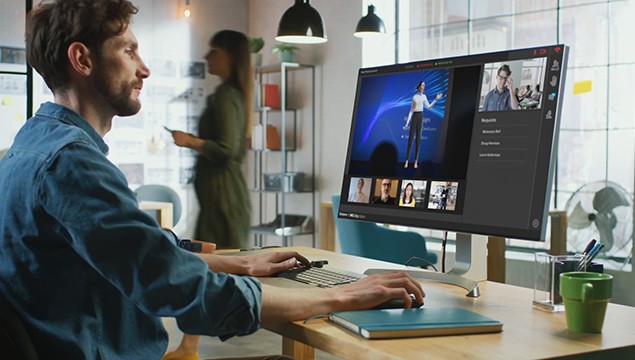 Key features of BlueJeans Events

Interactivity at scale:


BlueJeans Events can accommodate 150 live interactive video participants and up to 50,000 attendees.  

Audience engagement:


Moderators and presenters can engage with audiences using polling, hand raising, Q&A, and screen and video sharing.


Join the event from virtually any device:


Participants can join from virtually any device, any browser, any room system or any endpoint.