Graduate to better technology for education.
Provide rich learning and instructor opportunities, promote safety, and help boost productivity with technology solutions built right for higher education. From flexible online learning options to Internet of Things (IoT) technologies to power augmented reality (AR) experiences to voice and collaboration technologies, our higher education solutions can help provide a better campus experience.
Verizon
Digital
Inclusion
Help give Pell Grant recipients the tools they need to succeed, whether they're in the classroom or working remotely.
Call to speak with a Verizon Government Account Manager, or have one contact you.

1.844.825.8389
Smart campus: Technology in the connected classroom and beyond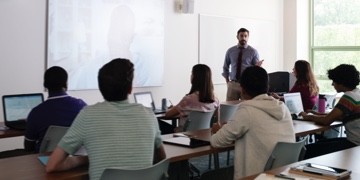 Help improve how students learn, work and play.
Your campus is much more than just a place where students study—it's also a place where they work, live, spend their free time and more. Whether walking throughout the campus, engaged in immersive learning or at the stadium watching a football game, a connected campus can help improve the holistic experience at your institution.
We offer a variety of networking and internet services to help provide scalable, flexible and high-capacity networks and connections your campus needs. We also have the communication tools you need to help improve distance learning and keep staff productive. Plus, our connected community solutions can help you manage facilities, lighting, parking and campus security.
Connectivity and 5G*
We have a variety of network services, including 5G, that allow you to securely connect to the internet and across your campus.
*5G Ultra Wideband available in select areas. 5G Nationwide available in 2700+ cities
Virtual Network Services
Transform your network from single-purpose connections to a software-managed, cost-effective ecosystem.
BlueJeans by Verizon
Give your faculty and students video conferencing that features near real-time intelligence, enterprise-grade security and more.
VoIP and phone services
Consolidate your phone systems on a single Voice over IP (VoIP) network to help drive better collaboration and improve the student experience.
Intelligent Video
Help protect people and assets with Intelligent Video solutions.
Intelligent Lighting
Help save energy and improve campus safety with lighting technology.
Dive deeper into connected campus possibilities.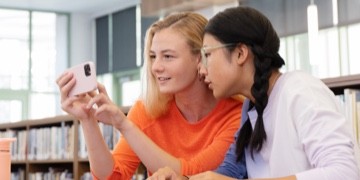 Verizon 5G Innovation Session: The Digital Transformation of Education
Watch our Verizon experts have thought-provoking discussions on the transformative benefits of 5G for K-12 and higher education with representatives from Ericsson, Arizona State University and NYC Media Lab.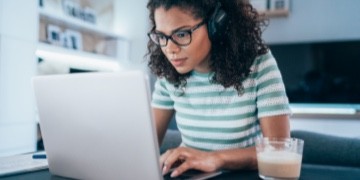 Bring out the best in your students with more collaborative and engaging class experiences.
Find out more about how BlueJeans by Verizon can help you improve distance learning and remote work to help create better collaborative and engaging learning environments.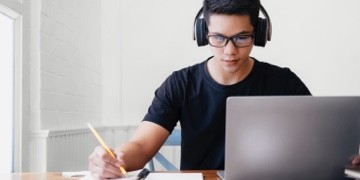 What are the types of educational technology?
Learn about the types of educational technology to better understand where and how to use it effectively.
Immersive learning: Powered by 5G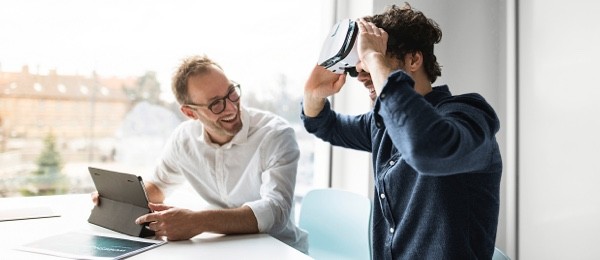 Engage students in new, powerful ways.
The modern classroom is no longer constrained by four walls. Educators need to be able to meet their students where they are—and take them to places they've never been before. From leveraging virtual reality (VR) to provide immersive context to a lesson, to becoming more accessible to remote and nontraditional learners, to innovating new ways to engage and excite your students, you need a strong foundation that can support it all.
5G networks and 5G-powered applications will play a significant role in reshaping the future of education to meet these new needs and expectations. We can help you integrate the high bandwidth and low latency of 5G into learning so you can support VR, AR and other immersive learning experiences, and unlock new potentials to help students thrive.

5G Ultra Wideband
Our connected campus portfolio leverages the power of 5G Ultra Wideband* to expose students to the power of possibilities
Network as a Service
The Verizon Network as a Service (NaaS) platform helps you support the delivery of dynamic applications and services while enabling advanced 5G technologies.
See 5G-powered learning in action.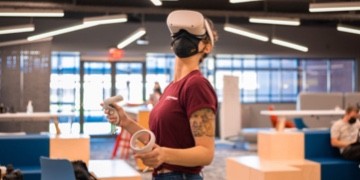 Verizon explores the 5G future of learning at Arizona State University 5G Innovation Hub.
Learn how student-led teams are developing solutions to bridge the digital divide using 5G and edge computing.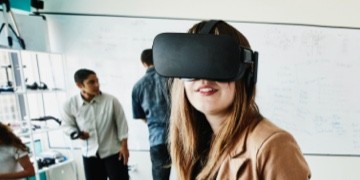 Immersive virtual reality education
Explore how 5G helps put reality into virtual reality learning experiences.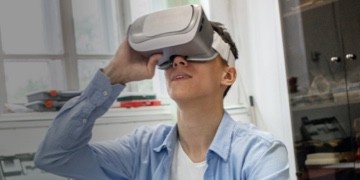 Don't blink. 5G is changing education fast.
Learn how 5G networks are poised to enhance learning inside and outside the classroom through virtual reality.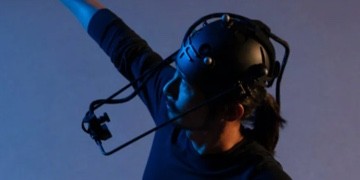 Build the future. Powered by 5G and you.
Learn more about our 5G Innovation Hub Program, with spaces at startups, universities and large enterprises, where our partners develop and test solutions that can change the world—all powered by Verizon 5G Ultra Wideband.
Security: Connected learning requires careful protection.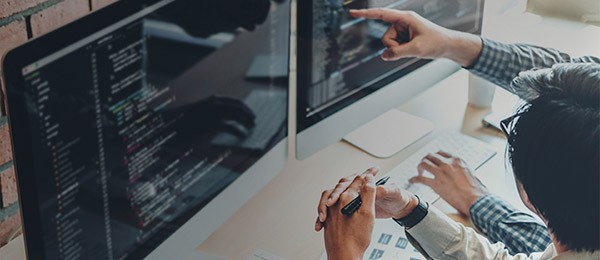 Help protect students and faculty from cyberattacks.
As you focus on creating a more connected campus and enhancing learning with 5G, protecting data, student information and your organization's ability to operate requires a greater focus on cybersecurity than ever before. Mitigating your security risks means strengthening, securing and modernizing your network infrastructure.
We offer a range of solutions that can help you safeguard student, faculty and university data by helping to modernize your network infrastructure, providing security assessments and mitigating threats. We understand the threat facing higher education—and we can help you better understand where to focus your security efforts.
Cybersecurity Assessment
Get an objective review of your school's controls and practices, and implement assessment activities based on expert analysis.
Mobile Device Management
Help mitigate mobile risk across schools by streamlining how you manage mobility and protect data using a single management portal.
Rapid Response Retainer
Let our team of highly trained security experts help you plan your defense against possible attacks using accessible threat intelligence.
DDoS Shield
Use this highly scalable, cloud-based DDoS protection platform to detect and help mitigate large attack volumes.
Explore more about security in education.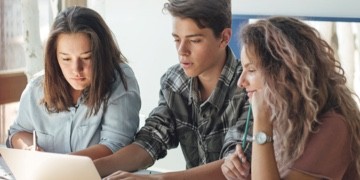 Zero-trust security approach to higher education
Learn about zero trust, a strategic approach that helps higher education and K–12 organizations prevent successful data breaches.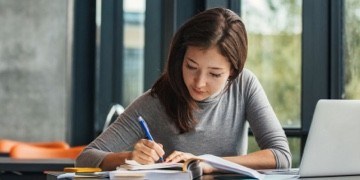 Blended security
Explore the benefits of blended security, which can help keep the academic community safe while on campus—while also protecting the institution online, including its network and vital data.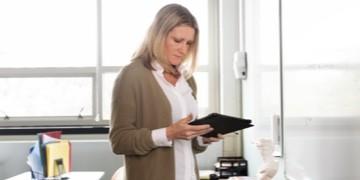 Higher education under attack
Learn why addressing every corner of security at higher-ed institutions can be a significant challenge, but also a critical one.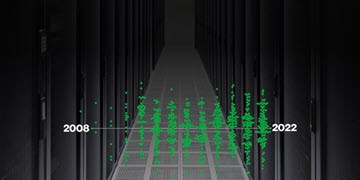 2022 Data Breach Investigations Report
Gain vital insights into security strategies and how to minimize vulnerability to cyber attacks.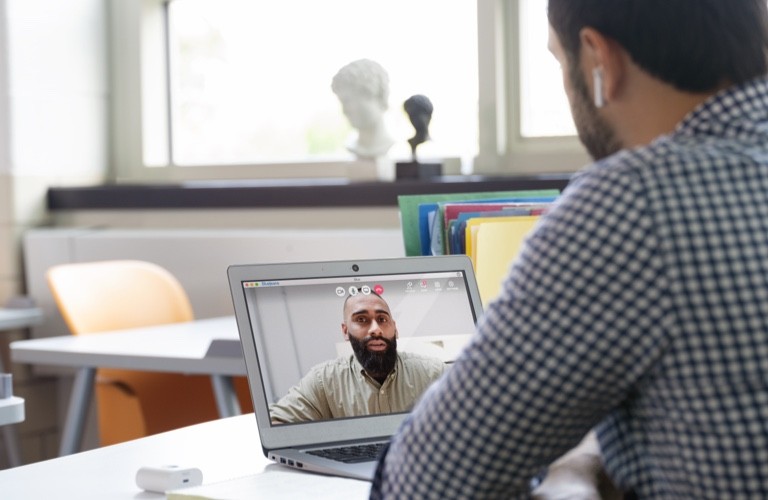 Knowledge, experience and results matter.
When you're under pressure to do more with less, modernization becomes a necessity, not an option. Unleash the power of your technology and staff by identifying and translating objectives into strategy with help from our consultants. We offer a full spectrum of guidance to help you deliver better education experiences.
Professional and Managed Services
Get in-depth guidance and implementation support to help align your network and solutions with your objectives.
Cyber Risk Management
Fight cyberthreats more effectively and efficiently with a 360-degree view of your security posture.
Contact Center Managed Services
Deliver personalized experiences for students, parents and staff and disseminate information more quickly.
Explore more.
Take a deeper dive into the education topics that interest you most with these additional resources.