Transform learning experiences.
K-12 education has transformed substantially with the surge of hybrid and remote learning. Having the right technology and resources is important for students' learning experience and development. Check out our technology solutions that support security, digital equity, immersive learning, smart schools, and more. Find the right tools and solutions that support K-12 students.
Are you ready to create the future of learning for your students and teachers? Learn how you could improve learning experiences with E-Rate funding for eligible data and network services.

Engage with hybrid learning.
Students depend on technology to help them keep pace and excel. With our reliable, secure network and innovative collaboration and communication offerings, we can help give students—as well as administrators, teachers and other educators— the digital tools needed to engage, connect, learn and succeed from virtually anywhere.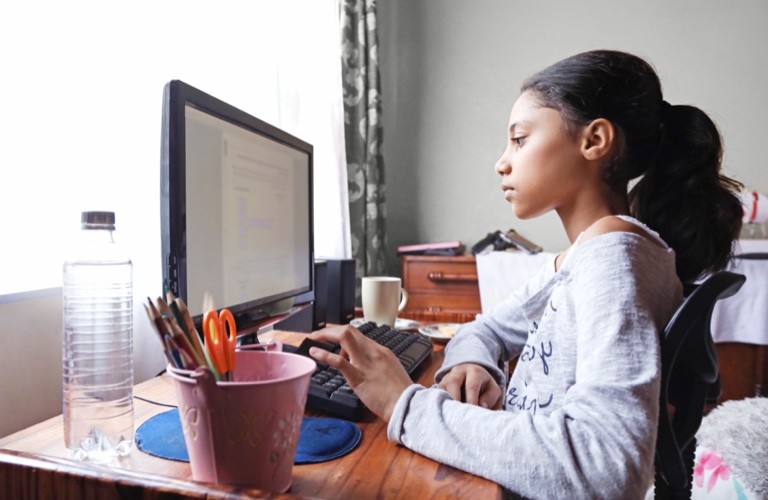 Security: Connected learning requires careful protection.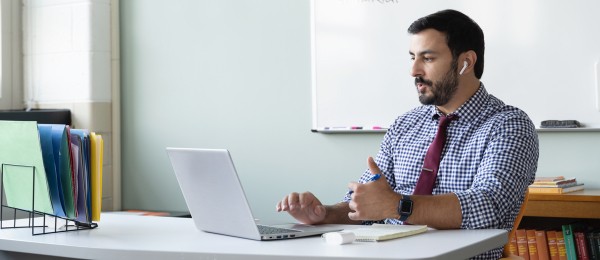 Protect the data and reputations of your students, staff and schools.
According to a joint report from the FBI and other agencies, the K–12 education segment makes up the majority of all ransomware attacks, as cybercriminals attempt to exploit financial information, steal proprietary data, harass students and more. This means that as you continue to create smarter, more connected and immersive learning environments, cybersecurity needs to be a top priority.
With more than 20 years of security experience in protecting networks and their users, we have the expertise and broad array of solutions to help you strengthen, secure and modernize your network infrastructure. Plus, we can provide security assessments that can help you identify and mitigate threats.
Explore these featured security resources.
Immersive learning: Powered by 5G
Improve education experiences with advanced tech.
Helping students achieve their academic potential means keeping them interested and engaged. Whether it's leveraging advanced technologies to bring a lesson to life, personalizing learning to cater to an individual student's needs or implementing new innovations, you need a strong foundation that can support it all.
Because of 5G's ability to support increased data volumes with low lag, it can be ideal for supporting virtual reality (VR), augmented reality (AR) and other immersive experiences. We can help you harness the power of secure 5G Ultra Wideband connectivity and deliver enhanced, immersive learning options to help students thrive.
5G Edge Computing
Get fast, secure cloud computing at the network edge—for real innovation in near real time.

Verizon Innovative Learning HQ
Reimagine education with Verizon Innovative Learning HQ.
With our free online portal, teachers can access lessons, training tools and innovative apps to help bring next-gen tech into the classroom.
Explore real-world examples and applications.
Smart schools: The future of digital learning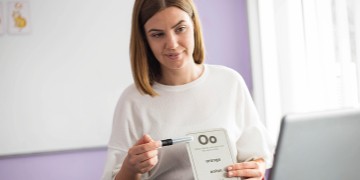 Show students the power of possibility.
The right technologies can open doors to new worlds for your students by encouraging learning from virtually anywhere at any time—all while helping to ensure remote learners get the same engaging and effective experience as their peers inside the classroom.
We have a portfolio of products that can connect your classrooms and turn them into smart environments that help increase engagement and reduce learning friction. Our team of education specialists can help you map out and execute the digital strategy you need to design and support modern learning experiences.
See our smart school solutions in action.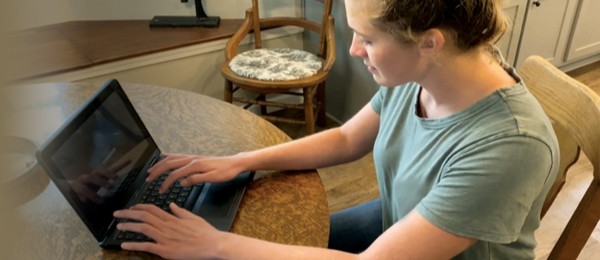 Fort Wayne delivers remote learning during a pandemic in record time.
Indiana's Fort Wayne Community Schools district teams up with Verizon to deliver connectivity solutions to thousands of students just in time for a new—and most unusual—school year.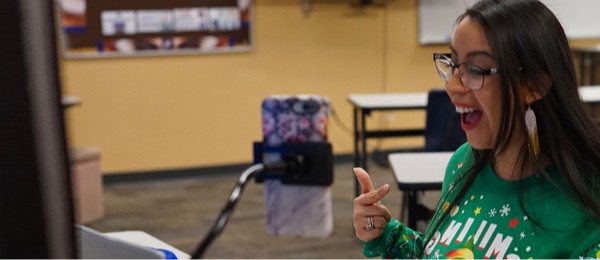 Verizon enables remote learning for Chief Leschi Schools.
See how a partnership with Verizon helps Chief Leschi Schools continue to fulfill its mission by supporting its remote learning capabilities and transforming the way teachers, students and parents connect classrooms and collaborate.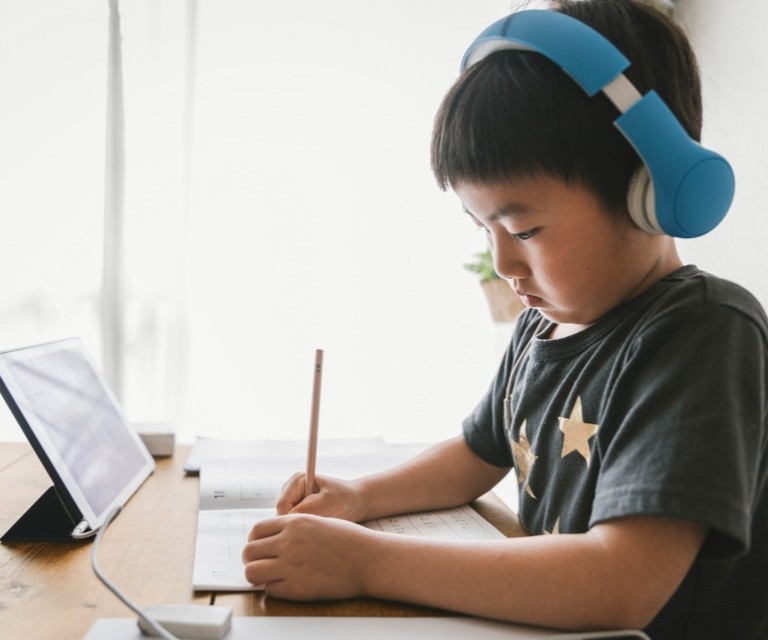 Get tools to help close the digital divide.
Technology is opening new learning opportunities in and out of the classroom, helping schools and libraries better connect with students and library patrons.

To improve digital equity, the federal government has provided funding to invest in critical technology through the Emergency Connectivity Fund (ECF).
Eligible schools and libraries that applied for funding between April 28 and May 13, 2022 may be eligible to receive reimbursements on devices and connectivity service.
If you have been approved for funding and you requested SPI billing, click here for the SPI Billing letter or contact your Verizon Government Account Representative.
Explore more.
Take a deeper dive into the education topics that interest you most with these additional resources.