FAQs
Navigate to Manage > Account > View wireless numbers
Click the download icon on the right side of the navigation bar
Follow the prompts, including choosing what columns you want your CSV file to include (Wireless Number, User ID, Device, Status (Active or Suspended), Wireless ID, SIM ID, Cost Center (if applicable), Upgrade Date, Account Number and Device ID)
If desired, you can use the CSV file to copy and paste wireless numbers when performing bulk account transactions in My Business Wireless, such as adding or removing a feature or changing plans.
When completing a sales order, it's always a good idea to make sure the right sales representative is associated with the order. You can easily verify the sales rep and make any needed changes from your Order Checkout screen while logged in to My Business Wireless.
To verify that the correct sales rep is associated with the order, simply look at the sales rep picture and name in the bottom right corner of the Order Checkout screen.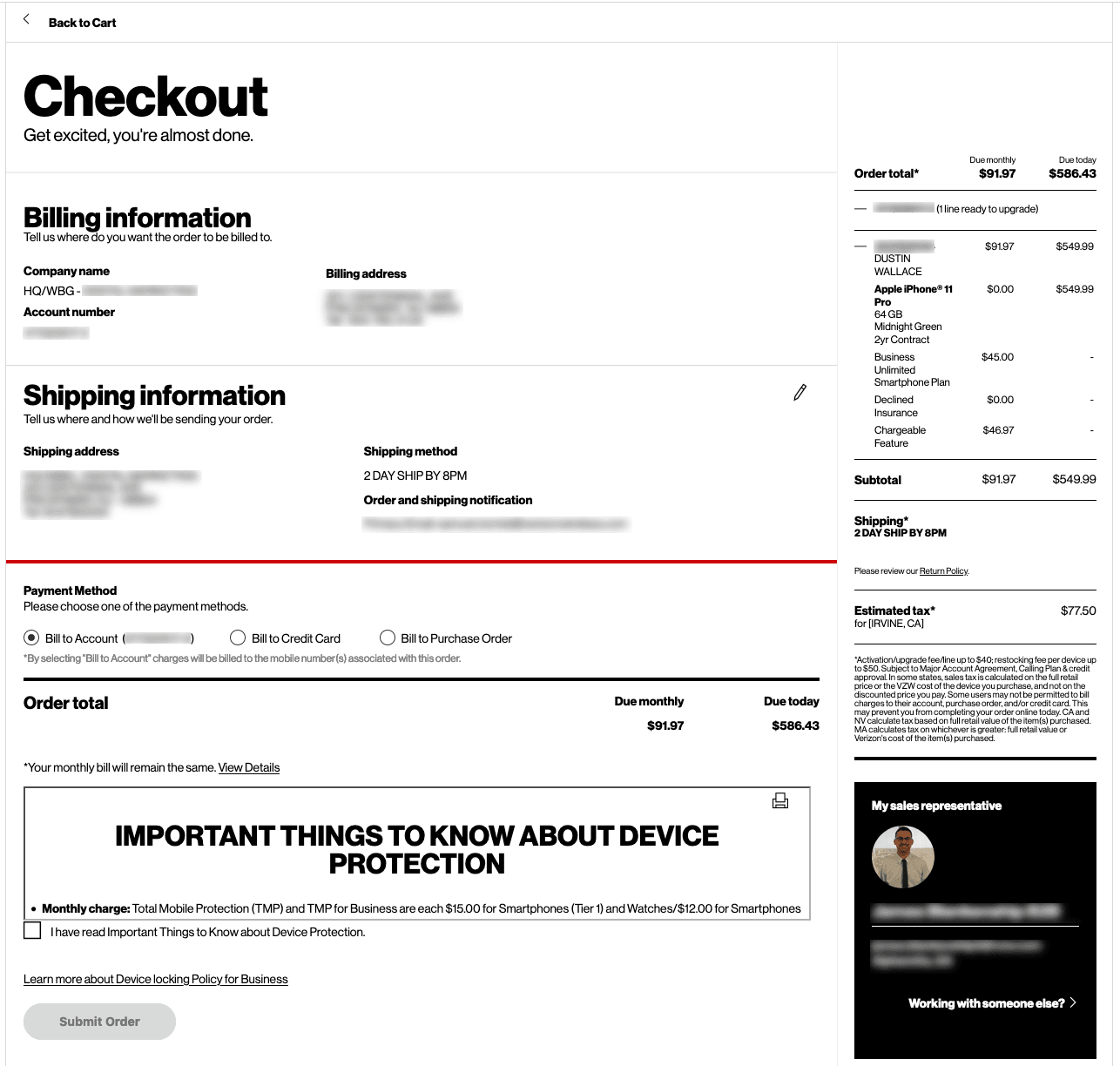 If you need to change the sales rep, do the following:
Click Working with someone else? on the My sales representative tile
Choose the sales representative supporting your account

If you don't see your sales representative listed, simply continue your order

Click Confirm, then Continue
Your newly selected sales rep will display on all your future orders.



Additional support

Visit our Customer Learning Portal for even more training and resources related to Verizon Business products, systems and tools.