Use Secure Messaging
My Business Wireless Secure Messaging provides a quick, automated way to securely report issues and conduct service transactions, including purchasing and upgrading devices, suspending and resuming services, managing your plans and features, and changing wireless numbers and user information.
The only My Business Wireless users that can't access Secure Messaging are those with Reporting, View and Pay, and View only roles. If you need to update your role to use Secure Messaging, contact your My Business Wireless Administrator or Primary Contact.
To access the Secure Messaging dashboard:
While logged in to your My Business Wireless account, click the Support tab
Select Secure messaging
From the Secure Messaging dashboard, you can create a new request, see your requests from the last 60 days, view completed and in-progress requests, see canceled (other) requests and view all Secure Messaging requests for the last 180 days.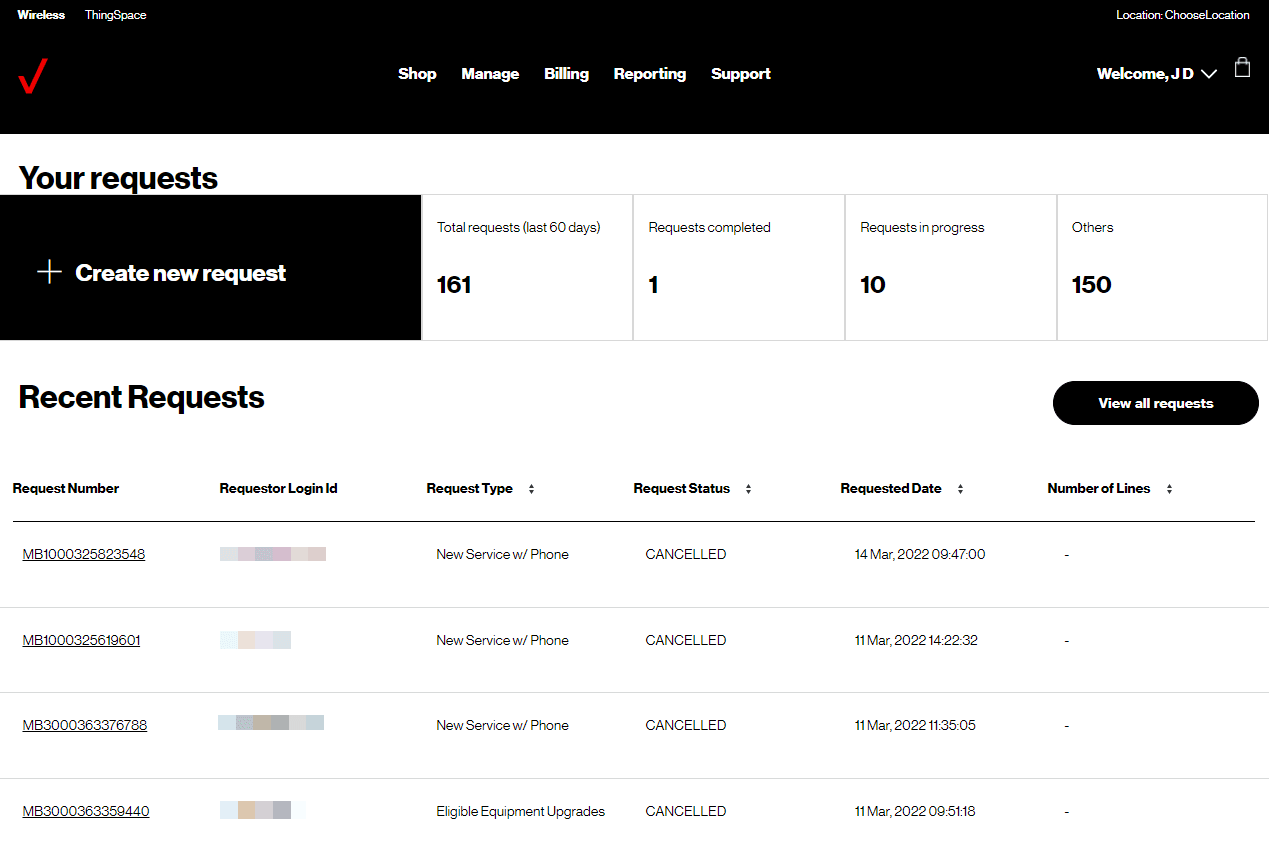 When you click Create a new request from the Secure Messaging dashboard, you'll be able to create a request in one of four main categories:
Equipment & Services to add new services, buy accessories or devices, upgrade equipment, etc.
Manage Wireless Number features, service and plans
Account Maintenance to change wireless user information and numbers, move a number, etc.
Account Support for complex requests and issues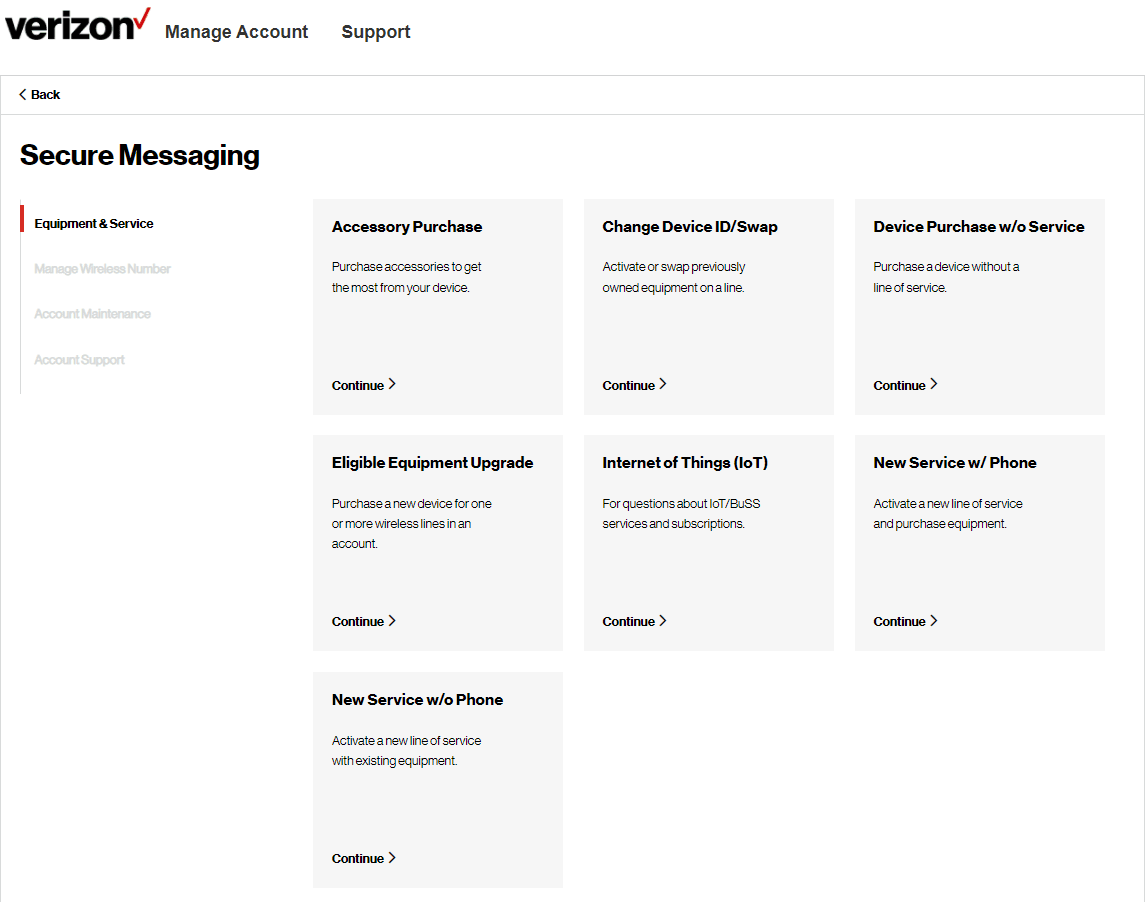 If you're experiencing technical difficulties with My Business Wireless, you can use Secure Messaging to let us know so we can address the issue. To report an issue from the Secure Messaging dashboard:
Click Create new request
Select Account Support
Click the Report a My Business issue tile
Choose the issue category that relates the most to your problem (Billing, Linkset, Login/Registration, Orders, Product Tools, Reports Service or User/Company Management)
Choose the subcategory that most closely resembles your problem
Enter the requested information on the Details page, including the report name, account number, phone and problem description
Click Submit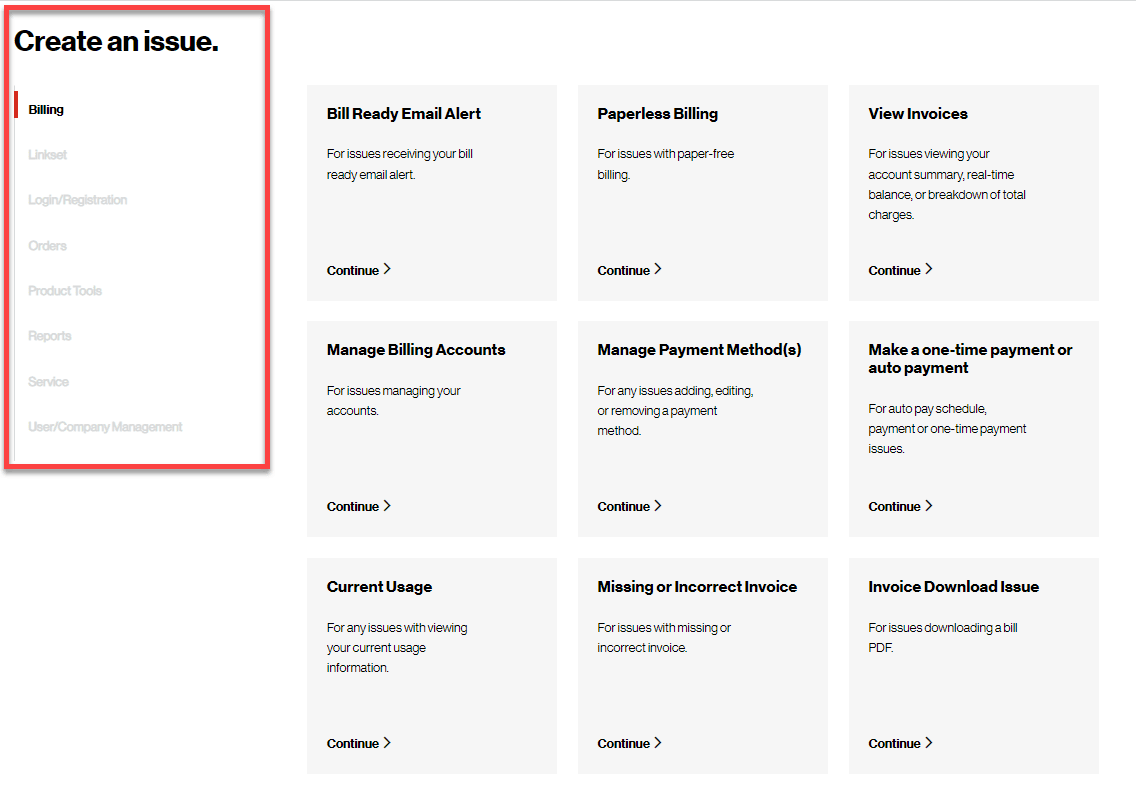 For step-by-step guidance on reporting an issue, watch our How to report a My Business issue using Secure Messaging video.



Additional support

Visit our Customer Learning Portal for even more training and resources related to Verizon Business products, systems and tools.