Accessible settings & devices
Verizon strives to provide the most up-to-date information to our community. Here is a list of some additional device features and links to products, resources, and services available.
Accessibility settings
Smartphones are very useful in everyday life. Fortunately, smartphone manufacturers and software developers work to implement many accessibility features on mobile devices so everyone can use them.
Here are some of the accessibility features offered on your device:
Accessiblity features by device brands

| Accessiblity Features | Apple | Android |
| --- | --- | --- |
| Personal Assistant Features | | |
| Auditory Features | | |
| Cognitive Features | | |
| Mobility Features | | |
| Visual Features | | |
Device Tutorials
Did you know Verizon offers interactive tutorials to troubleshoot simple device issues, learn essential tasks, and discover more about what your technology can do for you? Visit our main tutorials portal to learn more about your device or visit one of the manufacturers listed below.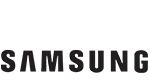 Apple (iOS) Device Tutorials                              Samsung Device Tutorials


Smartphones with accessible features
Below is a list of mobile devices with accessible features offered by Verizon.  All Verizon Wireless stores have several different devices available to try in-store. Visit the Verizon Wireless store locator to find a store near you. 
Links to accessible smartphone features

| Links | Apple | Samsung | Additional supported brands |
| --- | --- | --- | --- |
| Links to device product page | | | |
Links to device product page
Links
Additional supported brands
Links to device product page
Alternate billing formats
Verizon will provide bills or product and service brochures in alternate media formats upon request. The following alternate formats are available:
Braille
Large print format
Audio CD
MP3
Receiving your first bill in an alternate format may take 1 to 2 bill cycles. During this time, you will continue to receive your bill and remit slip in the standard format.
To request materials in alternate media formats:
Verizon Mobile Customers
Verizon Wireless National Accessibility
Customer Service Center
1.888.262.1999
8:00 am to 7:00 pm EST, Monday through Saturday
8:00 am to 5:00 pm EST, Sunday
For Verizon Home Customers
Verizon Center for Customers with Disabilities:
Toll-free at 1.800.974.6006 Voice
or TTY 508.251.5301 Videophone
8:30 am to 5:00 pm EST, Monday through Friday
Fios TV self installation guides and large-print channel lineup
If you choose to install your Fios service yourself, we want to make sure you have all the tools at your disposal to ensure a successful installation.
We've created easy-to-read large-print self-installation guides to help you self-install new Fios TV and Internet equipment. These guides can be downloaded via the following links:
You can also sign into the My Fios app to access the self-installation tool from your dashboard. This tool can help with both the installation and activation process. 
Verizon also offers a Fios TV channel lineup in large print format. 
Download large-print Fios TV channel lineup (PDF)
Would you prefer to receive printed copies of these materials?
Verizon can ship you a Fios TV channel line-up or printed versions of these guides in either large print or braille. To request a printed brochure, visit verizon.com/AccessibleMaterials. Please note that fulfillment of these materials may take up to 10 business days.
Watch our self-installation video for legacy equipment
Watch our self-installation video for VMS equipment
Fios TV Big Button Remote Control for legacy devices and VMS 1100
Fios TV remote controls with larger buttons are available for legacy devices and VMS 1100. If you have a disability that would allow you to benefit from one of these larger button remotes, we would be happy to provide you with one at no charge.
Go to verizon.com/AccessibleMaterials to request this remote.

Text to Speech for Fios TV
Text to Speech functionality is standard on most Fios TV set-top boxes. It can enhance accessibility for customers by providing an audible readout of on-screen text, such as menu and guide data. This feature can easily be enabled or disabled using your Fios remote.
For Fios TV One and older set-top boxes
To begin, press Menu on your remote. Then use the arrows to choose Settings > System > Accessibility > Text to Speech > on/off.
For newer Fios TV+ set-top boxes
To start, open the Settings menu from your home screen. Then use the arrows to choose Fios TV Device >  Viewing Preferences > Accessibility > Text to Speech (TalkBack) > on/off.
If you're having trouble enabling Text to Speech on your set-top box, you can sign into My Fios app to access our troubleshooting guide, visit Fios Customer Support or call 800-974-6006 (Voice or TTY) 508-251-5301 (Videophone) Monday through Friday 8:30 am to 5:00 pm EST for help with your current set-top box or for a potential replacement.
Closed Captioning on Fios TV
Most Fios TV remote control models let you turn Closed Captioning on or off by pressing the cc button. Otherwise, you can always use the Media Guide to turn Closed Captioning on or off.
Remote Control Step-by-Step Instructions:
Press the Menu button on your remote control
Select Settings
Select System
Select Accessibility
Select Closed Captions
Highlight Service Selection and press the OK button
Scroll and select one of the CC (Closed Caption) options, then press the OK button
- CC1 = primary language the show is broadcast in (usually English)
- CC2 = secondary language the show is broadcast in (usually Spanish if available)
- CC3 thru CC6 (additional languages)
Then press the right arrow to highlight Save, then press the OK button, and press the OK button again to confirm
For more information on closed captioning, visit the Fios Support Section.
Free 411
Verizon Wireless offers free 411 search for customers with certain disabilities. 
To qualify for free 411 search:
You must be the Account Owner or listed as a line user on the account.
You will need to submit an application along with verification of your eligibility.
Download application
Application for free 411 service (PDF)
Please note:
Free 411 search is not currently available for prepaid accounts. Business and Government accounts are not eligible
Braille and large print are available upon request by contacting the National Accessibility Resource Center at 888-262-1999 (Mon to Sat, 8:00 AM - 7:00 PM EST and Sun, 8:00 am to 5:00 pm EST) or Customer Service 800-922-0204 (Mon to Fri, 7:00 am to 9:00 pm local time and Sat & Sun, 8:00 am to 9:00 pm local time)
Consumer support resources
Visit Verizon support for more information on home and mobile support such as troubleshooting your device, managing your account, or to find out more about what other services Verizon offers.
Third party resources
With the advances of adaptive technologies and the trend toward progressive legislation, customers with disabilities now have many resources available:
Government telecom resources
Association resources
TTY/Telephone device vendors
Quick reference numbers
The following services are available by dialing the keys on your handset: Note: Some numbers may not be available while roaming
Quick reference numbers available by dialing keys on your handset

| Dial | Service |
| --- | --- |
| | |
Contact information
Verizon Mobile Customers
Verizon Wireless National Accessibility
Customer Service Center
1.888.262.1999
8:00 am to 7:00 pm EST, Monday through Saturday
8:00 am to 5:00 pm EST, Sunday
Verizon Home Customers
Verizon Center for Customers with Disabilities:
Toll-free at 1.800.974.6006 Voice
or TTY 508.251.5301 Videophone
8:30 am to 5:00 pm EST, Monday through Friday